Joan Chandler
Writer / Producer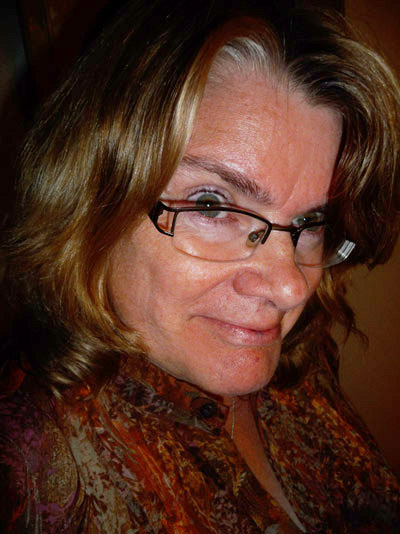 Producer, director, writer, arts educator and workshop facilitator. Joan celebrates her 26th anniversary in 2011 as the founding Artistic Director of Sheatre, located near Owen Sound, Ontario, Canada. Her work focuses on interactive productions about social issues, and on plays that celebrate community and the creative spirit.
She has led the collective creation of 99 plays across Ontario and abroad, reaching audiences of about 80,000 primarily reaching under-served audiences in rural and small urban environments. She has a keen ability to work with groups, collaboratively spinning new plays with, by and about their own stories and concerns. Current work finds her moving into the broad world of the internet with an ground-breaking online interactive film Far From The Heart and a the audio drama series Mishoo Miinwa Noki ~ You, Me and Wrinkles to be aired on aboriginal radio stations across Canada and on PRX. Recent plays include Far From The Heart stage play, Snow Wonder, Tom and The Ballad of the Kennedy's. Joan is a member of Playwrights Guild of Canada.
In September, 2010 she received Best Original Screenplay Award at The International Film Festival Ireland, Honourable Mention: Script award from The Los Angeles Reel Film Festival, and Finalist in Fantastic Planet Film Festival (Sydney, Australia) for her screenplay Soul Cages. She was also honoured with the inaugural Phil Hartman Arts and Humanitarian Award for her over 25 year career in the arts. The City of Owen Sound Cultural Award for Theatre awarded to Sheatre in 2010, making it a banner year for recognition. The Ontario Ministry of the Attorney General conferred a Victim Services Award of Distinction to her and her company for Far From The Heart, the unique Forum Theatre production in 2008. A specialist in the unique style of Forum Theatre, Joan is featured in the book Playing Boal: Theatre & Therapy, Cohen-Cruz, Jan and Mady Schutzman, Eds. (New York: Routledge,1994).
As an organizer, she coordinated the Womenfolk Festival (Sauble Beach), Bread and Butter / Du Pain Sur La Planche! International Popular Theatre Festival (Guelph), and Billy Bishop Heritage Days Aviation and Military Heritage Festival (Owen Sound). She was one of the founding members of ASTRO (Association of Summer Theatres Round Ontario), several arts councils, Cobblestone Theatre for street people in Toronto, and Mixed Company's Community Arts program. She has represented Ontario as a cultural ambassador to the UK in the community arts field. Joan is a seven time recipient of the Ontario Arts Council Artists in Education award.
Her academic credits include a B.A., M.A. (English) University of Waterloo and 3 years study in Play & Art Therapy (University of Western Ontario). She is a graduate of Robert McKee's Story seminar, among others, and an alumni of ScreenwritingU.