Richard B. Pierre
Director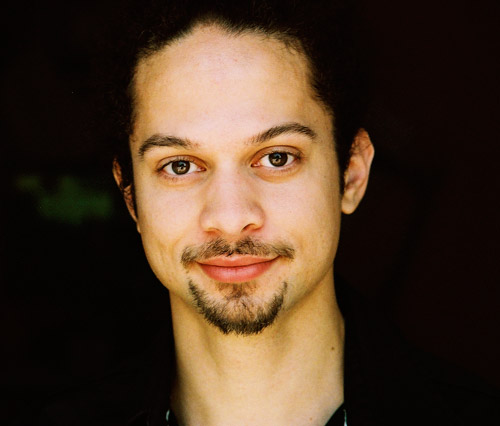 Short film director, music video director and award-winning commercial director, Richard B. Pierre, has no problem conjuring up ideas. Not one to limit himself he enjoys all creative aspects of filmmaking from writing to directing to producing. Most recently, Pierre's first feature length screenplay Crooked was selected as a quarter-finalist for the 2009 Nicholl Fellowship, sponsored by the Academy of Motion Picture Arts and Sciences. Crooked is a coming of age film about ten year-old boy who gets a summer job at a shady business and struggles between right and wrong.
Pierre's most recent film, The Toboggan, is currently being sent to film festivals around the world. The film is a dramatic short shot on 35 mm about a shy, ten year-old boy who goes to a toboggan hill in search of fun instead he's harassed by a bully, but with the help of a considerate girl he finds a little bit of hope and a new friend. The film was made possible thanks to the generous support of the Ontario Arts Council.
In November 2010, two separate short films of Pierre's had their world premieres. Young Love, a short comedic film about how one little girl dispels the idealized view of love and marriage premiered at Los Angeles International Children's Film Festival. Never Talk to Strangers, a short comedic film about what happens when friendly flirtation goes wrong premiered at the prestigious Academy Award qualifying St. Louis International Film Festival.
As a commercial director Pierre specializes in understated performances and conversational dialogue. One of his most recent projects for AT&T garnered third place for Mofilm's Barcelona 2010 competition.
At Toronto-based Code Film, Pierre has also worked on dozens of commercials for clients ranging from LeapFrog Toys to Woodbine racetrack to CIBC.
A graduate of Ryerson University's Film program, Pierre has over ten years professional experience in film and television. His work has been selected for Babelgum Online Film Festival, YOBILaugh Comedy Contest, ShortsNonStop Mobile Movie Festival, as well as the NSI Online Film Festival.
Pierre got his start in film while studying at the University of Toronto. There he taught himself how to use a 16 mm Bolex camera and flatbed editing machine to create some of his first experimental works. This experience continues to inform his work in the edit room as well as outside of it.
Pierre was born in Oakland, California immigrating to Toronto, Canada at the age of nine. Growing up in diverse urban cities provided him with a rich set of personal experiences that inform his work. As a multiracial filmmaker, his goal is to tell stories that depict the lives of diverse individuals and their cultures while making films that are deeply personal.
Pierre has made several short films, including One Day (2002), One Good Fight (2004), The Dinner Party (2009), Mr. Chimes (2009), Young Love (2010), Never Talk to Strangers (2010), Things Go Wrong (2010), Damsel (2010), The Toboggan (2010).