About

History
Joan Chandler (Writer/Producer) has volunteered and worked in the field of Violence Against Women (VAW) for many years. Aware of the statistics, listening to the stories, and knowing that young women were increasingly victims of dating violence, she determined to produce an educational campaign with theatre at its core, to open up the topic for discussion and hopefully create some change. She called on peers in the field, and thus began what has become an unprecedented partnership with youth, Boards of Education, teachers and community agencies.
Joan and Simon Malbogat co-directed the seed project of Far From The Heart with youth in Grey and Bruce Counties, Ontario in 2006. Performed in trials in a rural, small town and urban schools, and broadcast live on television, its success led to the development of the play into a fully professional production in 2008. Joan Chandler adapted the script, gathered allies, and created a unique delivery and support model to support young people at every step of this learning experience. The theatre and educational project has reached thousands of youth in Ontario and is breaking new ground in Saskatchewan. Our comprehensive format has since been adopted by other companies in Toronto, Turkey and Serbia. And the play is being translated into French.
As Far From The Heart grew, and wide spread requests came in, Joan saw an opportunity to take the project into new media. Joan wanted to maintain the gutsiness of the live production and emulate the collective audience experience of Forum Theatre.
And here you have it, the interactive film and website, launched September 1, 2011.
2008 The Ontario Ministry of the Attorney General's Victim Services Award of Distinction

2009 International Festival of Forum Theatre, Graz, Austria: guest lecturer about FFTH

2010 The inaugural Phil Hartman Arts and Humanitarian Award
Biographies
Richard B. Pierre, Director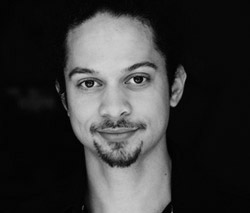 Short film director, music video director and award-winning commercial director, Richard B. Pierre, has no problem conjuring up ideas. Not one to limit himself he enjoys all creative aspects of filmmaking from writing to directing to producing. Most recently, Pierre's first feature length screenplay Crooked was selected as a quarter-finalist for the 2009 Nicholl Fellowship, see full bio
Joan Chandler, Writer / Producer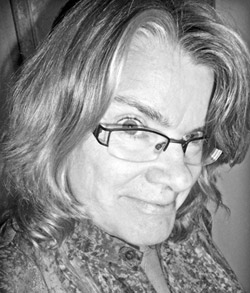 Producer, director, writer, arts educator and workshop facilitator. Joan celebrates her 26th anniversary in 2011 as the founding Artistic Director of Sheatre, located near Owen Sound, Ontario, Canada. Her work focuses on interactive productions about social issues, and on plays that celebrate see full bio
Stephen Gardner, Producer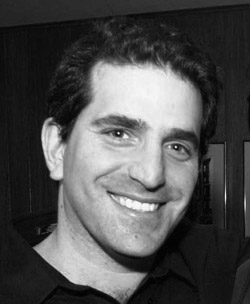 Stephen Gardner is President and Executive Producer of Gardner Productions Inc. Stephen's dream of founding his own company began when he decided to go on his own, and it all started in a small office based in his apartment back in 1995. Today, Gardner is a leading boutique production company see full bio
Warren Bain, Adam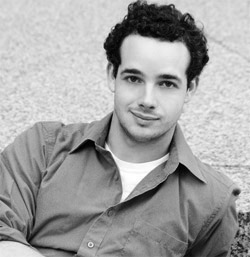 Warren Bain is a Toronto based stage and screen actor who is a recent graduate of the Ryerson Theatre School BFA-Acting Program. He is an alumni of Wexford School of the Arts, is a founding member of "The Canadian Music Theatre Reparatory Company", and is one part of the "Bain & Bernard Comedy" duo, see full bio
Rachel Brittain, Felicity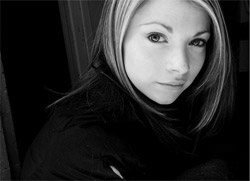 Rachel has been working as an artist educator in the realm of Forum Theatre for over five years. Most recently, she worked with Mixed Company Theatre (Toronto) on two shows (Project Act – about healthy living and substance misuse, see full bio
Michael Iliadis, Warren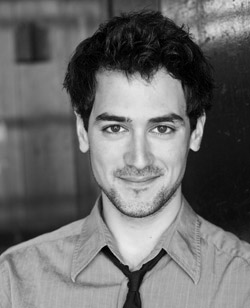 Selected Theatre credits include: Red Light Winter (Another Theatre Co.); Scrooge: A New Years Carol (Bain & Bernard Comedy/St. Lawrence SF); Johnny Belinda, Pygmalion (The Montgomery Theatre); Pride and Prejudice (The Grand Theatre); Bent (Theatre Engine); see full bio
Laura MacDonald, Rachel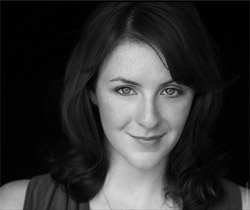 Originally from a small town in Nova Scotia, Laura K MacDonald graduated from the University of Toronto Mississauga and Sheridan College Theatre and Drama Studies program in the spring of 2009. Laura is thrilled to be appearing as the character Rachel with the wonderful cast and crew of Far From The Heart. see full bio
Credits
Far From The Heart
Executive Producer:
Joan Chandler
Producer:
Stephen Gardner
Director:
Richard B. Pierre
Screenplay:
Joan Chandler
with Warren Bain
Director of Photography:
Stephen Whitehead
Cast
Rachel Brittain – Felicity
Warren Bain – Adam
Laura K MacDonald – Rachel
Michael Iliadis – Warren
Paul Kakeeto – Daemon
Neil Franklyn – Neil
Lauren Best – Jessica
Shanice Josephs – Extra
Ty Delgaty – Extra
Kevin Donaldson – Extra
Danielle Daoust – Extra
Matt Bernard – Extra
Kevin Clarke – Extra
Post Production Crew
Production Manager:
Stephen Gardner
Editor:
Ty Parent
Audio Editor:
Ty Delgaty
Production Crew
Assistant Director:
Aaron Johnson
Second Assistant Director:
Joan Chandler
Stageplay Director:
Simon Malbogat
Casting Supervisors:
Joan Chandler
Simon Malbogat
Script Supervisor:
Kevin Edwards
Camera Operator:
Michael Heathcote
Camera Assistant:
Robert Tagliaferri
Set Decorator:
Denise Steller
Costume Designers:
Angela Thomas
Denise Steller
Location Sound Recordist:
Jeffery Magat
Makeup:
Kenji Sato
Producer Assistants:
Ty Delgaty
Kevin Clarke
Grips:
Bob Ireland
Chris Luciow
Data Management Technician:
Heather Slepchik
Promotions:
Lotus Leaf Communications
Julia Che
Katherine Dempster
Logo Design:
Franca Romano
Website Creation:
BOLD
Ryan Jacks
Louis Calautti, RGD
Michael Ortelli
Company & Business Credits
Joan Chandler – Artistic Director
Kathryn Companion – President
Ann Bloodworth – Treasurer
Pauli Schell – Secretary
Wendy Kipp – Board Member
Phyllis Britton – Board Member
Joan MacDonnell – Board Member
Catherine Den Tandt – Board Member
David Sereda – Producer, Saskatchewan
Jillian Cockburn – Associate Manager
Lauren Best – Outreach Coordinator
Allison Kirk – Bookkeeping
Todd Barber – Accounting
Adapted from the stageplay "Far From the Heart" by Joan Chandler, Produced by Sheatre
Stageplay developed with The Seed Workshop Collective (2006):
Alicia Winegarden
Jelisa Walsh
PJ Mears
Kit Boulter
Lauren Best
Amanda Bartley
Kam Arnold
Caitlyn Wilkinson
Developed under the direction of Joan Chandler and Simon Malbogat
Music
"Far From The Heart Theme"
Written by David Findlay
Produced, Recorded and Mixed at OverProductions

"Bicyclette"
Written by Trinity Hellwoods
Produced, Recorded and Mixed at The Parkdale Laboratory, Toronto

"Dance to My Words"
Written by Trinity Hellwoods
Produced, Recorded and Mixed at The Parkdale Laboratory, Toronto

"Rock It Like This"
Written by Ty Delgaty
Produced, Recorded and Mixed at The Parkdale Laboratory, Toronto

"Dear Universe"
Written by Lauren Best
Produced, Recorded and Mixed at vWave Productions, Toronto
Special Thanks to our Sponsors
Canadian Women's Foundation
The Ontario Trillium Foundation
The Ontario Ministry of Health Promotion
The Ontario Arts Council
Lotus Leaf Communications
The Al Green Theatre (JCC)
The Department of Justice Canada
Saskatchewan Community Initiatives Fund
Culture on the Go – Saskatchewan Arts Board
Gardner Productions
SaskTel
RBC
Bruce Power
Dr. Jacqui Shumiatcher
Tippett Foundation
Access Community Children's Fund
ArtsVenture
Special Thanks to
Stephen Gardner
Richard B. Pierre
Stephen Whitehead
Joan Chandler
Augusto Boal
John Moulton
Sarah Chandler, Allpoints Relocations
Jarvis Emerald, Daily GEMS
Paul Hartman
Paula Coutinho
Ezra's Pound
Dave Sieger, Enterprise Canada